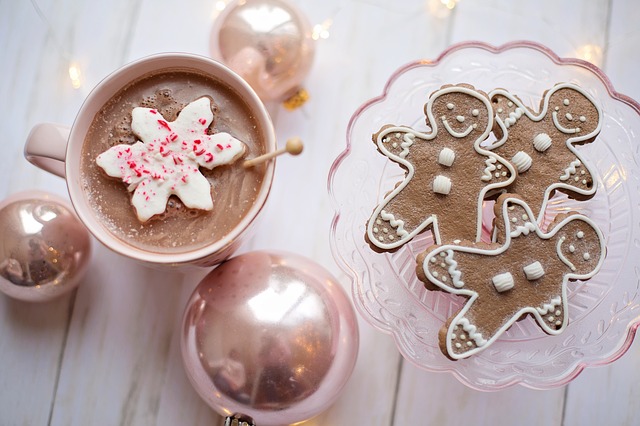 Gingerbread Cookie Recipe
It's that time of year when the house smells like cookies. And there is nothing better than gingerbread cookies baking during the Christmas season! Which is why I decided to share with you my favourite gingerbread cookie recipe. (Which I found in Allrecipes.) You should have those cookies in the oven in no time.
Ingredients
1 cup butter, softened
1 1/2 cups white sugar
1 egg
1 1/2 tablespoons orange zest (optional)
2 tablespoons dark corn syrup
3 cups all-purpose flour
2 teaspoons baking soda
2 teaspoons ground cinnamon
1 teaspoon ground ginger
1/2 teaspoon ground cloves
1/2 teaspoon salt
Instructions
Cream the butter and the sugar together. Add the egg and mix well. Mix in the orange peel and dark corn syrup. Add the flour, baking soda, cinnamon, ginger, ground cloves and salt, mixing until well combined. Chill dough for at least 2 hours, I like to chill overnight.
Preheat the oven to 375 degrees F (190 degrees C). Grease cookie sheets. On a lightly floured surface, roll dough out to 1/4 inch thick. Cut into desired shapes using cookie cutters. Place cookies 1 inch apart on the prepared cookie sheets.
Bake for 10 to 12 minutes in the preheated oven, until cookies are firm and lightly toasted on the edges.
Special thanks to JBS BOX for sharing this in Allrecipes! Hope you enjoy it and it turns out tasty!
Anna