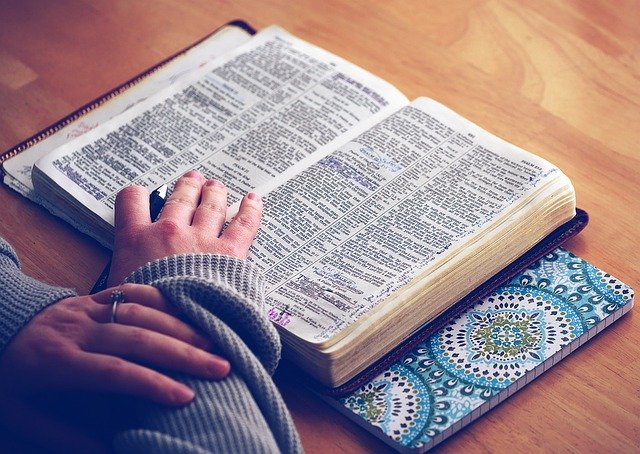 Tips for Spending Time With Jesus
Hey! How's quarantine? Believe it or not I haven't left my house in three months. I mean, I've been outside (duh) but I haven't gone anywhere else. So, say hello to Quarantine Chronicles With Anna. Today I'll be sharing some tips on spending time with Jesus. Here are some things that I've really been liking these last few days and have made my quiet time better and more dynamic. This is the "schedule" I've incorporated and am really enjoying.
Meditate on the Bible
This month (or June-July actually) I decided to read Romans and Psalms. The way I'm doing it is reading a small portion of Romans every day and if I want to I'll also read a small portion of Psalms. I don't have a set amount of reading to do every day, I only do as much as I want to so I can really meditate on it. And by meditate I don't mean the yoga "ummm" type. I mean thinking about it and keeping it in my mind. I read a small portion and I underline anything that resonates with me. Then, in a journal, I'll write down anything that God spoke to me, I learned or want to remember.
Write Down My Prayers
This has probably been the most useful tip I've learned. When I feel like my mind will wander, instead of speaking my prayers I'll write them down and simply write a letter to Jesus. It even helps to sort out my thoughts.
Worship
Two days ago I decided to make a playlist with a bunch of my favorite worship songs. Now I simply put one song on when I'm doing my quiet time. You can listen to more than one, there really is no rule. What I'm doing is putting one song on and just taking my time worshipping Jesus and soaking in his presence. Another thing I love doing is putting my playlist on while I read my Bible and meditate on what I'm reading. It all depends on what and how you want to do it!
Sit in Silence
Lately I've felt God calling me to just sit in silence for a few minutes. It doesn't have to be a long time. I'm only doing 2 to 3 minutes to let my thoughts settle and let God speak to me. This is a great opportunity to hear God's voice speaking to me.
That is basically what I've been doing the past few days. You can incorporate more things as you go along and find out what works best for you. Honestly, doing this doesn't even take me too long. It takes 15-20 minutes and you can adjust it anyway you want. Hope this was helpful and inspires you to spend more time with Jesus. If you'd like a part 2 let me know!
Anna ♥️